Lenguaje, Gramática y Filologías
Computers: from beads to bytes computers
TRABAJO DEL LIBRO DE INGLES:

COMPUTERS: FROM BEADS TO BYTE COUTERS: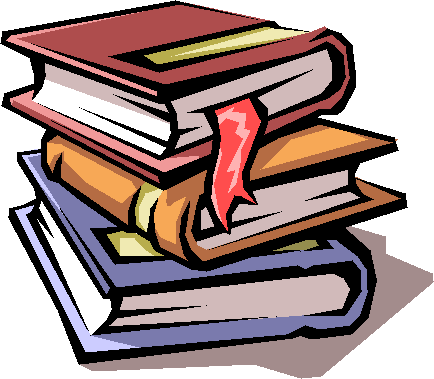 COMPUTERS: FROM BEADS TO BYTES
STUDENTS NAME:
GROUP:
AUTHOR:
LEVEL: 3
PLOT OR SUBJECT: WHAT IS IT ABOUT?. MARK WITH A CROSS:
VOCABULARY
ABOUT HOW MANY WORDS DID YOU HAVE TO LOOK UP IN THE DICTIONARY PER PAGE: 2
WRITE TEN NEW WORDS YOU HAVE TO LEARNED FROM READING THIS BOOK AND GIVE THEIR TRANSLATION IN SPANISH:
| | |
| --- | --- |
| 1- FINGERS= DEDOS | 6-ALSO= TAMBIEN |
| 2- NOISY= RUIDOSO | 7-HOLE= AGUJERO |
| 3-ROUGH= APERO | 8-CHAPTER= CAPITULO |
| 4-SAND= ARENA | 9.-WHEELS= RUEDAS |
| 5-DUST= POLVO | 10- ENGINE= ARTEFACTO |
WRITE FOUR SENTENCES YOU HAD TO STOP AT, TO UNDERSTAND THE MEANING PROPERLY AND GIVE TREIR TRANSLATION IN SPANISH:
HAVE YOU EVER THOUGHT ABOUT HOW AN AIRLANE WORKS?
¿HAS PENSADO ALGUNA VEZ SOBRE CÓMO TRABAJAN LAS LINEAS AEREAS?
IT MAKES LISTS OF ALL THE CASES AND BAGS THAT THE PLANE IS GOING TO CARRY.
HACE LISTAS DE TODOS LOS CASOS Y BOLSAS QUE EL AVIÓN VA A LLEVAR.
IT HAS ALWAYS BEEN HARD TO KNOW WHERE THE MOON AND STARS WILL MOVE EACH NIGHT.
HA SIDO SIEMPRE DURO SABER DONDE LA LUNA Y ESTRELLAS SE MOVERÁN CADA NOCHE.
THEY WILL BE ABLE TO STORE HUNDREDS OF DIFFERENT EXPERT SYSTEMS, EACH ONE FULL OF USEFUL DATA
ELLOS PODRÁN GUARDAR CIENTOS DE SISTEMAS DIFERENTES ESPECIALES, CADA UNO LLENO DE DATOS ÚTILES
NON FICTION
WHICH SUBJECT DID IT DEAL WITH?
THE BOOK SPEAK ABOUT THE COMPUTERS
WRITE A FEW IDEAS YOU GOT FROM READING THE BOOK (ABOUT TEN LINES)
Computers can calculate thousands of numbers in one second without stopping and much faster than human being.
Long time before the computers didn't exist, so people used their fingers for counting and when the number was up to ten they began counting with their left hand.
Five thousands years ago, People from Syrian and Iraq used a board to take notes of how much they spent when they bought things. Arabs used letters and others used the abacus. The abacus was used when the numbers were very big.
Charles Babbage invented the computer with memory in 1792. He determined the main parts a computer shoud have. Then Herman Hollerith devoloped the first computer which used electricity in 1890. He used cards with holes.
But nowadays´s computer was not invent until 1940. It was a gigant computer which occupied ten rooms. The problem was that it lost the data when the computer turned off. It language was binary.
The book explains us the use of the binary language based on ones and zeros.
One of the most important part of the computers are the simulations. With them people can learn different things from how to fly to how to make buildings.
Nowadays , the work at the airports is much easier thanks to the uses of computers. The airlanes, for example, use them to book the tickets, and to provide information to the passangers about how long a flight takes, and its arrival time. The computers are essential to ensure a secure flight since they store all data concerning the work made on the engine of the plane.
There has been different generations of computers. During the first one, the computers were slow and they needed a lot of electricity. During the second one they were faster and they had larger memories. During the third one were much powerful and could store larger amounts of information. In the next generations the computers were able to do incredible things like to use all the amount of information to give answer to difficult questions.
Descargar
| | |
| --- | --- |
| Enviado por: | Carlos |
| Idioma: | inglés |
| País: | España |
---