Turismo, Hostelería, Gastronomía y Restauración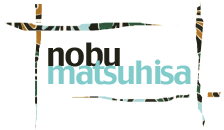 Nobuyuki "Nobu" Matsuhisa Chef/Owner
Sashimi Salad with Matsuhisa soy sauce dressing, Yellow Tail Sashimi with Jalapenos, Squid Pasta with light garlic sauce, and Black Cod in Miso are some of the imaginative dishes that led Food & Wine Magazine to name Nobuyuki Matsuhisa one of America's "10 Best New Chefs" for 1989.
Born and raised in Japan, Matsuhisa apprenticed in the sushi bars of Tokyo before he ventured overseas to Lima, Peru. Classically trained, Matsuhisa was challenged by the culture and regional ingredients that contributed to inventive style. Thereafter, he continued to Buenos Aires, Argentina, then back to Japan, Alaska and finally, Los Angeles where he opened his restaurant in 1987.
In 1998, Los Angeles Times Magazine included him among Southern California's rising stars, while in 1993, New York Times chose Matsuhisa as one of the Top 10 restaurant destinations of the world. In 1994, New York City saw the opening of Nobu in partnership with actor Robert DeNiro. His restaurant in New York City became "The Best New Restaurant". By The James Beard Foundation in 1995. Since opening in New York City, he continued to open in the following locations:
Matsuhisa, Beverly Hills 1987
Nobu, New York 1994
Nobu, London 1997
Matsuhisa, Aspen 1997
Nobu, Tokyo 1998
Nobu Next Door, New York 1998
Nobu, Las Vegas 1999
Ubon, Los Angeles 1999
Nobu, Malibu 1999

I'm inspired by the produce here, and I am also interested in the kitchens of all Mediterranean countries.

Madame Sammut, one of the most famous chefs in France and one of the country's few great female chefs, was born in a small French village in Provence and spent her childhood enjoying the cuisine of a land blessed with abundance and richness. She didn't imagine at first that she would become a chef and, in fact, was on her way to a career in medicine.

It was after she met and married Guy Sammut, that she became involved with food professionally. His family owned a small bistro, "La Fenière," where she helped out between classes and learned cooking secrets from her new mother-in-law, whose French roots extended into Malta, Sicily and Tunisia.

Soon Reine Sammut (frequently called "the queen of Provençal cooking" as her name implies) began experimenting, blending and combining her traditional Provençal cuisine with more exotic Mediterranean flavors. The freshest local produce from the best small suppliers - tomatoes and goat cheeses and lettuces - was infused with the rich flavor of oils and olives. Before long, her reputation began to spread and in 1995 the small restaurant in a stone house in the little village of Lourmarin won a coveted Michelin star and became an award-winning, world-class culinary destination.

At Auberge La Fenière, a new and expanded restaurant opened a year ago, Sammut creates seasonal menus with specialties which include traditional Provençal stews, such as a braised beef daube, and pied en paquets, lamb feet and tripe stuffed in squares of lamb meat. But there are also innumerable innovative touches, such as fillet of pork with a sabayon sauce spiked with North African hot pepper, and roast pigeon accompanied by red rice with almonds. Desserts include memorable creations like strawberries and green pepper partnered with basil ice cream, and a carrot salad with orange juice sauce.

Reine Sammut and her husband, Guy, live in a house on the grounds, which are just outside the postcard-perfect village of Lourmarin. They keep seven modest guest rooms above the main restaurant, and are adding just two more in a separate building. "We didn't want a larger hotel because we wanted a family atmosphere," she explains. Sammut delights in serving meals out on the informal terrace, overlooking a quintessential Provençal scene of olive groves, orchards and vineyards.

Guy now serves as sommelier, and the 7,000-bottle cellar is packed with good choices, emphasizing the best of the Rhône. All the affordable stars from the Lubéron are on hand. "My wife cooks like a queen and I try to buy wines like a king," Guy says who dreamed of being a rock-and-roll musician in his youth and sang Neil Young songs in the dining room of the tiny restaurant when Reine was first working at her mother-in-law's side.

Today, Reine Sammut believes that freshness is everything, and she spends much of each morning visiting local producers of artichokes, asparagus, mixed salad, and lamb, selecting only the best for her kitchen. For pleasure, she cooks with the vegetables and herbs from her garden, which includes more than 10 varieties of tomato. She is especially intrigued with the idea of bringing her original cuisine, which she firmly defines as "Meditérranienne," to a larger audience.

In addition to her Michelin star, Reine Sammut and Auberge La Fenière have received the highest possible rating from Gault & Millau, and The Champerard Food Guide has rated her "Best Chef of the Year."

I love what I do. I'm obsessed by it. But to strive for the levels that I'm trying to hit each night requires walking on a tightrope. If I were any less obsessed, then it wouldn't be worth doing, because I wouldn't be doing a good enough job. If I were any more obsessed, then it might be perverse.

Charlie Trotter has a degree in political science. He never went to a cooking school. Yet ever since he opened Charlie Trotter's in an elegantly renovated Chicago brownstone in 1987, he has won rave reviews, most of the country's most prestigious awards and devoted patrons who travel to Chicago from all over the world to dine in his extraordinary restaurant.

From the onset, Trotter determined that no matter what happened, eating in his restaurant would never be boring. He began cooking professionally in 1982, embarking upon an intense four-year period of work, study and travel, including stints in the kitchens of some of America's most innovative chefs: Norman Van Aken, Bradley Ogden and Gordon Sinclair. He lived in Chicago, San Francisco, Florida and Europe, "reading every cookbook I could get my hands on, working like a maniac, and eating out incessantly."

Trotter's cuisine originates from the finest foodstuffs available. A network of over 90 purveyers provides the fresh, healthful ingredients that inspire his culinary masterpieces. From naturally raised meat to line-caught seafood to organic produce, every component of every dish is the finest and purest available. Indiana bobwhite quail, petite greens from Farmer Jones, heirloom tomatoes from Illinois, North Dakota buffalo and Hawaiian gindai are just a few of the products from which Trotter crafts his daily menus.

Charlie Trotter's has established itself as one of the finest restaurants in the world. It is recongized by a variety of prestigious national and international institutions, including Relais & Châteaux: Relais Gourmand; Mobil Travel Guide: Five Stars; AAA: Five Diamonds; Traditions & Qualité; The James Beard Foundation; Who's Who of Food and Beverage in America; and the Award for Outstanding Wine Service. The restaurant has also received the Grand Award from The Wine Spectator, which recently named Charlie Trotter's as The Best Restaurant in the United States (2000).

Charlie Trotter is also the author of several cookbooks. The restaurant series provides a glimpse into his award-winning restaurant and documents its culinary history. Included in this collection are Charlie Trotter's, Charlie Trotter's Vegetables, Charlie Trotter's Seafood, Charlie Trotter's Desserts and the newest addition to the series, Charlie Trotter's Meat and Game. The Kitchen Sessions with Charlie Trotter is the companion book to his cooking show of the same name. Despte its name, his Gourmet Cooking for Dummies, is, in fact, an excellent and informative introduction to gourmet food preparation. All of Trotter's cookbooks contain extraordinary color photography.

Trotter spends his "spare" time performing cooking demonstrations, giving speeches and consulting. He dedicates as much time as possible to charitable organizations. His efforts include providing over 300 donations to charity auctions each year; organizing the American Cancer Society's Vinnaffair, which raised over $1,000,000 in two years; donating proceeds from the restaurant's 10th anniversary to The Mercy Home for Boys and Girls; spearheading a cookbook dedicated to Chef Patrick Clark; and creating the Charlie Trotter's Culinary Education Foundation. Trotter is also a Board of Trustee member of the James Beard Foundation and serves on the Kennedy-King College Culinary Advisory Board.

When I was eight or nine I wanted to be a cook, because for me, cooking was always celebrating. When I was young at home we always enjoyed eating. It was very important for my parents. Whether we had something to celebrate or it was a simple meal, it was always a celebration when we ate.

Born in Wissembourg, Alsace, the son of a painting contractor, Antoine Westermann today is one of the most celebrated chefs in France. His restaurant in Strasbourg, Le Buerehiesel, -- it means "the poor house" -- holds the highest gastronomic distinction of all: three Michelin stars.

Yet Antoine Westermann is a culinary maverick, one of the world's most admired and sought-after chefs who never really had any formal training. In fact his parents discouraged him from becoming a cook, because they believed it was too hard a life. So at the age of 14, Westermann became a trainee cook at the Strasbourg railway station coffee shop, where he learned the basics. Later, he moved to Paris and worked in a foie gras factory. "I wanted to learn all about foie gras," he notes. "Six weeks would have been long enough, but I stayed a year."

Eventually he worked in several restaurants, but 27 years ago, he opened his own restaurant in his native Alsace, gaining his first Michelin star after six years, his second 10 years later, and the rarely bestowed third star in 1993. "It's a nice place," he says modestly. In fact, it is an historic 17th century mansion, a sculpted, typically Alsatian "colombage," originally built in Bugatti and then, in 1895, taken apart and painstakingly re-assembled, piece by piece, for an industrial exposition in Strasbourg.

Set in a lush and verdant park called l'Orangerie, in a residential section of Strasbourg, the restaurant has added a new, modern wing to its ancient rooms. People have commented that the combination of great old traditional rooms and new, modern architecture is not unlike what Westermann himself does with food.

Together with his wife Viviane, Antoine Westermann commands one of the greatest kitchens in the world, presenting his extraordinary cuisine, a totally reinvented version of classic Alsatian cooking, in the restaurant that has made a pilgrimage to Strasbourg essential for serious food lovers the world over. Westermann is known for modernizing and refining this traditionally weightier French regional cuisine. He harnesses the powerful flavors of the great recipes, but then achieves a new level of lightness, refinement and elegance as he makes them his own, as evidenced in his signature dishes like his flamboyantly flavored potato, chestnut and duck liver tart and his rack of lamb with artichoke and boiler onion.

Of course Westermann cooks with the freshest possible products and supplies his kitchen with the very finest quality ingredients. He also cooks with the white Alsatian wines for which his region is famous. Despite the seriousness of its accolades and the voluminous publicity the restaurant regularly receives, Le Buerehiesel is purposefully homelike and welcoming, because that is the way Westermann believes it should be. He prefers a relaxed ambience to "waiters hovering behind the guests, never smiling."

In addition to winning virtually every culinary award, Antoine Westermann is president of the Chambre Syndicale de la Haute Cuisine Française.

Born and raised near Lyon, France, the world capital of gastronomy, Gerard has always had a passion for food. His fondest childhood memories were of his grandmother's home cooking. By the age of ten, his grandmother let him choose what the whole family would eat for dinner each day.

In his teens, he received formal culinary training and completed an apprenticeship. From there Gerard went on to work with some of France's top chefs, like Michelin Award winners Alain Chapel, Louis Outhier and Jacques Chibois. He also helped with the re-opening of the Venice Simplon-Orient Express which runs from London to Venice.

Always seeking new culinary challenges, Gerard came to the United States in 1982. By 1987, he was chef at the three star restaurant "La Panetière" and was hailed by The New York Times as "a culinary genius.

As interested in culinary innovation as he was in culinary excellence, Gerard became fascinated by the "sous vide" type of cooking being espoused by some of the best chefs in Europe. He joined Cuisine Solutions and has remained with the company for 13 years, dedicating himself to refining the art of this remarkable technology.

At Cuisine Solutions, Gerard has had the opportunity to broaden and deepen his knowledge of food, visiting more than twenty-three countries and experiencing their varied cultures and cuisines. He has incorporated the excitement of these cuisines -- their exotic tastes and aromatic flavors -- into his cooking as he continues to pursue his passion

"Born in 1955, the youngest of five boys raised by a single mom in a chaotic household, he absorbed no sublime taste memories or any kind of appreciation for food. As a high school graduate not considering college, he found himself washing dishes at The Palm Beach Yacht Club in West Palm Beach, one of several restaurants managed by his mother, Elizabeth Keller. When the chef there quit, Elizabeth told her son he was the chef."
- Michael Ruhlman, Gourmet, October 1999

Widely regarded as one of America's finest chefs, Thomas Keller is chef and owner of The French Laundry and owner of Bouchon, both located in California's Napa Valley. His professional culinary career began in Florida, where he spent his childhood, and he first starting cooking in his teens, working for his mother in the Palm Beach restaurant she managed.

In 1983 Keller moved to France, where he served "stagière" apprenticeships in ten Michelin-starred restaurants, including Taillevent, Guy Savoy and Le Pre Catalan. In 1984, he returned to the U.S. and gained national recognition at La Réserve and Restaurant Raphaël in New York City. Keller soon set off on his own, opening Rakel in New York in 1986, where he developed a loyal following bolstered by rave reviews and front-page coverage in New York Magazine. Five years later, he moved to California to become executive chef of Checkers hotel in Los Angeles.

In 1994, Keller once again chose his own path and moved to Northern California, where he purchased The French Laundry in Yountville. Keller's goal was to create a French country restaurant worthy of three Michelin stars in the heart of Napa Valley, and most visitors to The French Laundry, which is set in a charming, turn-of-the-century stone building surrounded by lush gardens, agree that he has done exactly that.

Keller credits his staff for the many accolades and awards The French Laundry has received. They include praise by national and international publications including Gourmet, Food & Wine, Bon Appetit, New York Times, Washington Post, USA Today, Los Angeles Times, San Francisco Chronicle, Wine Spectator, Le Nouvel Observateur, Le Point, Esquire, London Financial Times and Gourmet-Germany, among many others.

In 1997, Keller became the first chef to win consecutive "Best Chef" awards from The James Beard Foundation when he was named "Outstanding Chef of the Year" following his "Best Chef: California" award in 1996. The French laundry is a member of two French-based associations recognized for their dedication to creating and maintaining the highest international standards for hospitality and culinary excellence, Relais & Châteaux: Relais Gourmands and Traditions & Qualité.

In October 1998, Keller opened Bouchon, a casual French restaurant, also in Yountville. Bouchon has been favorably reviewed by the local and national press and has quickly become a bustling local favorite. Thomas Keller is the founder and owner of EVO, Inc., a nationally distributed retail line of premium California olive oils and vinegar. He is also the author of The French Laundry Cookbook, now in its tenth printing..

"My great grandparents, my grandparents and later my parents worked the farm along with a small café (the original Café Boulud, located near Lyon.) It served as a meeting place for the people of my village, and it was where I discovered the true joy of cooking. I left that farm and that café at age 14 to begin my apprenticeship and my career."

Hardly a day goes by when world-renowned chef Daniel Boulud is not heralded in the press for his artistry as a chef. Since he came to the United States more than 15 years ago, he has been honored by virtually every major award the culinary community can bestow.

Arguably the premier French chef cooking in America today, Daniel Boulud began his love affair with cooking at his family's farm in Lyon, France. Surrounded by the rhythms of the seasons, the wonders of produce fresh from the fields and his grandmother's inspiring home cooking, he soon ventured out to work with some of the most prestigious chefs of the time, including George Blanc, Michel Guérard, and Roger Vergé. He was even chosen as a candidate for best cooking apprentice in France.

After two years working in some of the finest kitchens in Copenhagen, he made his way to the U.S., starting as chef to the European Commission in Washington. But it was his arrival in New York that marked the onset of his meteoric rise to international fame. His reputation for impeccable, original cuisine blossomed at The Polo Lounge of the Westbury Hotel and then at Le Régence at the Hotel Plaza Athenée. From 1986 to 1992, Boulud was executive chef at Le Cirque, and during those years, when Boulud was voted "Best Chef of the Year" by the James Beard Foundation, the press regularly rated Le Cirque one of the best restaurants in the country.

In 1993, Boulud opened restaurant Daniel on Manhattan's Upper East Side to tremendous acclaim from critics and food lovers alike. One year later, the restaurant was rated "one of the 10 best restaurants in the world" by The International Herald Tribune. In 1998, the contemporary Café Boulud was born, named for his great grandparents gathering place on the farm outside of Lyons. In December of the same year, restaurant Daniel moved to its new, Venetian renaissance-inspired setting in the former Mayfair Hotel at Park Avenue and 65th Street. Since then, Daniel Boulud has been named 'Chef of the Year" by Bon Appetit and the restaurant has received Gourmet's coveted "Top Table" award, as well as the top food rating from New York's Zagat Survey.

Boulud's most recent adventure is DB Bistro Moderne in the City Club Hotel on West 44th Street, a casual contemporary restaurant just steps from the theater district, offering updated bistro cooking rooted in the French tradition.

Daniel Boulud's other endeavors include Feast & Fêtes, and the exclusive catering department of restaurant Daniel and his "Private Stock" line of Caspian caviar and Scottish smoked salmon.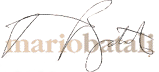 Mario Batali believes that olive oil is as precious as gold, shorts are acceptable attire for every season, and that food, like most things, is best when left to its own simple beauty. To that end, Mario creates simple magic night after night in Manhattan's West Village and Theater District, dividing his time between his many Italian hotspots, the flagship of which is Babbo Ristorante e Enoteca, an upscale dining room where Batali has seamlessly combined traditional principles with intelligent culinary adventure since June 1998. Ruth Reichl at the New York Times hailed Babbo with three stars, and the James Beard.
Foundation honored it with "The Best New Restaurant of 1998" award. Mario and his team have also opened a Roman-style trattoria called Lupa (170 Thompson Street) with Jason Denton, as well as a wine shop - just off Union Square - called Italian Wine Merchants, at 108 East 16th Street. The latest addition to his portfolio, a southern Italian seafood trattoria called Esca, opened near the theater district in April of 2000.
Mario, whose original career path had him studying the golden age of Spanish theater at Rutgers University, took his first bit of culinary training at Le Cordon Bleu in London, from which he withdrew almost immediately due to a "lack of interest." An apprenticeship with London's legendary Marco Pierre White and three years cooking and learning in the Northern Italian village of Borgo Capanne, population 100, gave him what he needed to return to his native US and plant his orange-clogged foot firmly in the behinds of the checkered tablecloth-Italian restaurant establishment.
In addition to steering his businesses through their successes, Mario Batali hosts his own programs, "Molto Mario", on the Television Food Network, and, "Mario Eats Italy", which premiered in January 2001. He has authored "Simple Italian Food" (Clarkson Potter 1998), as well as "Mario Batali Holiday Food" (Clarkson Potter 2000); his third book, "The Babbo Cookbook", is scheduled for a spring 2002 release. Batali lives in New York City with his wife Susi Cahn, of the Coach Dairy Goat Farm, and their two sons.

Jody Adams' passion for food began at her family's dinner table. Her mother relied on traditional New England staples during the holidays, such as standing rib roast with Yorkshire pudding at Christmas and baked salmon with peas on the Fourth of July. But, for other special celebrations her mother would make soufflés, curries, gnocchi or a favorite dish from Elizabeth David, like Daube of Beef with Oil-Cured Olives. When Jody's father took the entire family to England for a sabbatical year, Mrs. Adams made a point of locating and visiting local markets for new and unusual ingredients. "If she came across a batch of fresh, wild mushrooms, then that's what we'd have for dinner," recalls Jody.
Jody inherited her mother's fondness for cooking, but it wasn't until she was a college student at Brown University that her interest in food took a professional turn. "I had a part-time job with Nancy Verde Barr, a professional food writer and teacher. After a while, I learned I was much happier in Nancy's kitchen learning French and Italian cooking techniques than I was in anthropology class." Jody became Nancy's apprentice and, eventually, her class assistant. She also helped Nancy test the recipes for her book on Italian immigrant cooking, We Called It Macaroni (Knopf, 1991).
Jody's culinary career in Boston began in 1983 at Seasons restaurant under Chef Lydia Shire. Three years later, at Hamersley's Bistro, she became Gordon Hamersley's sous chef. She moved to Michela's in 1990, and was executive chef there until 1994. While at Michela's, Jody became known for her carefully researched regional menus that combined New England ingredients with Italian culinary traditions. "I have an enormous amount of respect for local cooking traditions.
Regional cuisine has had time on its side - it's taken centuries to figure out how to make the best of what's available nearby. Technique, on its own, doesn't count for much. A new technique or personal interpretation only becomes part of the tradition when it enhances the taste of the dish's ingredients." In September 1994, Adams opened RIALTO with restaurateur and partners Michela Larson and Karen Haskell. The new restaurant allowed Jody the freedom to expand her culinary expertise.
Four months after the new restaurant's opening, the Boston Globe awarded Rialto four stars, the newspaper's highest rating, proclaiming that, "eating Jody Adams' food at the stunning new Rialto is like stepping into a winter greenhouse just at the moment a spectacular hothouse orchid bursts into bloom, filling the senses"
Jody recently opened her latest venture, Red Clay, in May of this year with partners Larson, Haskell and the owner of The Charles Hotel in Cambridge, Richard Friedman. Red Clay is a casually sophisticated restaurant in The Atrium at Chestnut Hill. The cuisine is a rustic blend of seasonal ingredients, clay pot cooking techniques and French, Spanish and Italian traditions.
Of her success, Jody says, "If you're going to work in the restaurant business, you have to love it. The stress is high, the hours are long and the pay is nominal. The reward is in the culture. It's full of interesting, creative people who excel in the art of performance and making people happy. I can't imagine doing anything else."
Jody Adams resides in Somerville, Massachusetts with her husband Ken Rivard and their two children, Oliver and Roxanne.
Press Highlights & Awards
May 2000 - Nation's Restaurant News inducts Jody Adams into its "Fine Dining Hall of Fame".
The August, 1997 issue of Boston Magazine named Jody Adams "Best Chef" in its annual "Best of Boston" issue.
May 1997 - Jody Adams wins "The Perrier-Jouet Best Chef Award: Northeast" at the 7th Annual James Beard Foundation award ceremony.
The September, 1996 issue of Bon Appetit named Rialto one of the top 25 hotel restaurants in the country.
In the May, 1995 issue of Gourmet, food writer Richard Sax called Jody a "dream come true" in his article "Chefs Across America."
The November, 1992 issue of Esquire listed Jody as one of "America's best young chefs to keep your eye on."
In June of 1993, Food and Wine magazine named her "one of America's ten best new chefs."
In September 1992, Restaurant Hospitality named Jody one of five "Rising Stars - a young and exceptional chef whom we believe will be a force, a star if you will, for years to come.
Descargar
| | |
| --- | --- |
| Enviado por: | Darthnejo |
| Idioma: | inglés |
| País: | México |
---