Richard Meier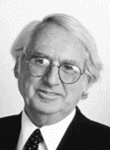 Richard Meier was born in Newark, New Jersey, United States, on October 12 in 1934.
After graduating from Cornell University in 1957 he works with different architects, establishing his own practice in 1963. In 1957 Meier travel to Europe he wanted to work with the architect Le Corbusier. Meier was able to meet him but Le Corbusier didn't hire him, Le Cobusier believed that several of his commission's lost throughout his career had been cause because Americans, after that Meier travel back to New York to work for Skidmore, Owings for a short period of time, then for Marcel Breuer for 3 years.
During his near the beginning career in New York Meier had two jobs. He works as architect and at night as an abstract expressionist painter. Ultimately Meier gave up painting and focus fully to architecture, although he kept working on collages sometimes.
He established his own firm in 1963 in New York .In 1972 was published the book Five Architects, with work of Peter Eisenman, Michael Graves, Charles Gwathmey, John Hejduk and Richard Meier.
His white and clean and tidy neo Corbusian villas place in nature gained attention first, as his Smith House on Darien, Conecticut, a crisply composed, compact house, with exterior walls of vertical wooden siding.
The central theme of Meier is the obvious separation between the covered, private room of the entrance and a more realise main libing area at the back part.
Richard Meier won the Pritzker Prize in 1984; he won the gold medal in architecture in 2008 from the Academy of Arts and Letters.
Richard Meier is mostly known for his white Neo-Corbusian forms with enamelled panels and glass and the position of the windows among them giving his buildings a good distribution of illumination. Richard Meier also uses lot of linear ramps and handrails. His buildings have all similar look but are always different on his theme.
The three most important concepts of the architect Richard Meier's buildings are space, form and light. These structures usually play light and shade to create comprehensible and clear spaces.
"Places are goals or foci where we experienced her meaningful events of our existence, but there are also points of departure from which we orient ourselves and take possession of the environment. A place is something that evokes a notion of permanence and stability in us."
Richard Meier.
Ramp and stairs in his buildings give an abundant natural light. The Baroque management of space and light through complex form was partially inspired by Meier' studies in 1973, where he was especially intrigued by the Baroque architecture of Italy and southern Germany
He works on different buildings from commercial, civic commissions, houses, medical facilities, museums and hospitals, some of his commercial buildings, courthouses and city halls are located in the United States and Europe.
Some of his most recognized projects are:
| | | |
| --- | --- | --- |
| BUILDING: | PLACE: | BUILDING DATE: |
| One Grand Army Plaza | Brooklyn, NY | 2003-2008 |
| University of Scranton | Connolly Hall | 2007 |
| Ara Pacis Museum | Rome, Italy | 2006-2008* |
| The Atheneum | New Harmony, Indiana | 1979 |
| Barcelona Museum of Contemporary Art | Barcelona, Spain | 1995 |
| Bronx Developmental Center | The Bronx, New York | 1976 |
| Camden Medical Centre | Singapore | 1998 |
| White Plaza | Basel, Switzerland | 1998 |
| City Hall and Central Library | The Hague,The Netherlands | 1995 |
| ECM City Tower | Prague, Czech republic | 2004-2007 |
| Daimler-Benz Forschungszentrum, today: Daimler Forschungszentrum | Ulm, Germany | 1992 |
| Douglas House | Harbor Springs, Michigan | 1973 |
| Edinburgh Park masterplan, | | 1995 |
| Frieder Burda Museum | Baden Baden, Germany | 2004 |
| Getty Center | Los Angeles, California | 1997 |
| Crystal Cathedral Welcoming Center | Garden Grove, California | 2003 |
| High Museum of Art | Atlanta, Georgia | 1983 |
| Jubilee Church | Rome, Italy | 2003 |
| Weill Hall | Ithaca, New York | 2008 |
| Meier Tower | Tel Aviv, Israel | 2008-present |
| Modern Art Wing Des Moines Art Center | Des Moines, Iowa | 1984 |
| Museum of Television & Radio | Beverly Hills, California | 1996 |
| Rachofsky House | Dallas, Texas | 1996 |
| Sandra Day O'Connor United States Courthouse | Phoenix, Arizona | 2000 |
| San Jose City Hall | San Jose, California | 2004-2007 |
| Smith House | Darien, Connecticut | 1965-1967 |
| Stadthaus | Ulm, Germany | 1994 |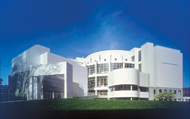 The High Museum in Atlanta
He has a tendency to make spectacular, he has a non alterable attitude toward the design of buildings from the moment, ignoring modern architecture's fashion trends and has maintain his own design principles.
In 1984, Mr. Richard was awarded the Pritzker Architecture Prize, the same year he was selected to design the new one billion Getty Center in Los Angeles, California.
http://www.bluffton.edu/~sullivanm/index/meier/meierindex.html
http://architect.architecture.sk/richard-meier-architect/richard-meier-architect.php
http://www.tufts.edu/alumni/magazine/winter2008/features/artarchitecture.html
http://www.britannica.com/EBchecked/topic/373282/Richard-Meier
http://www.google.com/search?hl=en&ei=uyDeStebC4OIswOj7rTSDw&sa=X&oi=spell&resnum=0&ct=result&cd=1&ved=0CAgQBSgA&q=RICHARD+MEIER+BIBLIOGRAPHY&spell=1
http://www.bookrags.com/biography/richard-meier/
October 22 2008
Block 2.3
Descargar
| | |
| --- | --- |
| Enviado por: | Maria Morales |
| Idioma: | inglés |
| País: | México |
---