Estructura del artículo
Todo texto científico debe constar de las siguientes partes:
Introducción

Pacientes (sujetos, material) y métodos

Resultados

Discusión

Agradecimientos

Resumen

Referencias bibliográficas
En este caso el artículo encontrado consta de:
1.- Encabezamiento:
Título en castellano: es explicativo, breve, claro y con suficiente fuerza de atracción para llamal la atención del lector. No se hace uso de expresiones retóricas ni abreviaturas.

Nombre completo del autor.

Nombre de la unidad e institución a la que es atribuido el trabajo, ordenado en un orden creciente de importancia.
En la esquina inferior izquierda de la primera página se indica el nombre y la dirección completa del autor responsable de la correspondencia relativa al manuscrito y del envío de separatas.
A continuación, como es de rigor, se da a conocer la fecha de aceptación del artículo.
En el texto seleccionado inmediatamente después de la fecha de aceptación se detallan las abreviaturas utilizadas y su significación.
Finalmente, se nombra la revista, la ciudad, el año de publicación, el volumen y el número de páginas de las que consta el artículo.
2.- Texto:
2.- a) Introducción: es una exposición clara y concisa que permite al lector la plena comprensión del texto, así como obtener las bases en que se fundamente el trabajo que se presenta. En este caso, y como excepción a las Normas de Vancoover, se adjunta una tabla (número 1) que contiene el vocabulario básico y definiciones del mismo para poder seguir con atención el contenido del artículo expuesto (PBF, NEB, NEQ, FDA, NDA).
En el último párrafo se expone el objeto principal por el que se ha llevado a cabo la investigación, en este caso se trata de "la problemática de las firmas que investigan y desarrollan nuevos medicamentos, las compañías innovadoras".
Entre la introducción arriba descrita y el siguiente apartado del texto se ha incluido una breve explicación de "la historia natural de un nuevo fármaco", es decir, las fases de la I+D de un NEQ y el período de tiempo posterior correspondiente a la comercialización y patente del NEQ.
2.- b) En páginas posteriores se exponen ocho puntos en los que se analizan distintos aspectos relacionados con los nuevos fármacos. Éstos son:
Coste de la I+D de un nuevo fármaco.

Éxito en la I+D de un nuevo fármaco.

El coste del desarrollo clínico.

La influencia de las Autoridades Sanitarias en el coste de la I+D de los nuevos fármacos.

La biotecnología en la I+D de los nuevos fármacos.

Tiempo requerido para la I+D de un nuevo fármaco.

Gasto global en la I+D de la Industria farmaceútica.

El futuro próximo de la I+D de nuevos fármacos.
A dichos puntos se adjuntan cinco tablas con datos de diversos contenidos.
Durante el desarrollo de los puntos anteriores se puede considerar que se refieren al apartado titulado como "Sujetos, material, métodos, centros, poblaciones y resultados de las estadísticas realizadas".
En este punto hay que llamar la atención sobre la falta de rigurosidad respecto a determinados cálculos realizados en el apartado "El coste del desarrollo clínico" pues durante la lectura crítica y comprobación voluntaria de los datos expuestos se han detectado errores en las proporciones probablemente debidas a despistes en la mecanografía del artículo, pues sólo se diferencian en las centenas.
Comprobación:
2'5 -- 100
6'1 -- X X=244% frente al 144% publicado en el artículo.
126 -- 1576
X -- 3567 X= 226% frente al 126% del artículo.
2.- c) Conclusión: el autor comienza con una escueta recapitulación de todo lo expuesto a modo de resumen, incluyendo los datos más significativos.
Sin embargo, a partir de la línea número trece cambia de idea (deja de hablar de hechos pasados) para comenzar a hacer sus predicciones o pronósticos referentes a los próximos años ("… en los próximos años se podrá asistir a cambios sustanciales… ")
2.- d) Agradecimientos: redactados en primera persona a diferencia del resto del texto, citado en tercera persona-impersonal. El autor agradece a las personas y al centro al que pertenecen por la colaboración en el trabajo realizado. En este caso, Rafael Dal-Re da las gracias al Dr. Fernando García Alonso del Centro Nacional de Fármacobiología, Majadahonda, Madrid.
2.- e) Referencias bibliográficas: Normalmente, en un artículo de tipo científico sólo se aceptan treinta referencias bibliográficas como máximo, pero en este caso concreto se han llegado a incluir hasta ochenta y una.
Dichas referencias están ordenadas por orden de aparición en el texto, con la correspondiente numeración correlativa en números volados.
En contra de las Normas de Vancoover, se citan todos los nombres de los autores de los artículos en dichas referencias, y no se hace uso de la expresión "Et al".
Ahora bien, con respecto a la citación de revistas se utilizan las abreviaturas recogidas en el Index Medicus.
Finalmente, también son citadas publicaciones de poco valor científico pues hacen referencia a libros de texto (Referencia bibliográfica número 12), o bien, a actas de reuniones (Refencias números 35, 34, 46).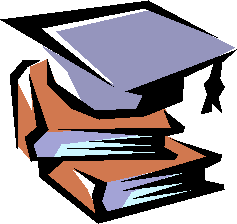 I) Autor: Dal-Re R.
Título: Coste, eficiencia y próximo futuro del desarrollo de nuevos fármacos.
Cita Bibliográfica: Med Clin (Barc) 1997; 108: 621-628.
Idioma del artículo: Español.
II) A: Koopmans PP.
T: Registration of drugs for treating cancer and VIH infection: a plea to carry out phase III trials before admission to the market.
C. B.: Br Med J 1997; 310: 1305-1306.
L. A.: English.
III) A: Veatch-RM.
T: The pharmacist and assisted suicide.
C. B.: Am-J-Health-Syst-Pharm. 1999 Feb. 1; 56 (3): 260-266.
L. A.: English.
IV) A: Broeseker-AE; Jones-MM.
T: An interdisciplary mocke trial involving pharmacy, law and ethics.
C. B.: Ann-Pharmacother. 1999 Jul-Aug; 33 (7-8): 850-858.
L. A.: English
V) A: Fitzgerald-WL Jr.
T: Legal and ethical consideration in the treatment of Psychosis.
C. B.: J-Clin-Psychiatry. 1999; 60 Suppl 19: 59-65; discussion 66.
L. A.: English.
VI) A: Knowlton-CH
T: Pharmaceutical care in 2000: engaging a moral covenant in turbulent times.
C. B.: Am-J-Health-Syst-Pharm. 1998 Jul 15; 55 (14): 1477-1482.
L. A.: English.
VII) A: Roughead-EE; Harvey-KJ; Gilbert-AL
T: Commercial detailing techniques used by pharmaceutical representatives to influence prescribing.
C. B.: Aust-N-Z-J-Med. 1998 Jun; 28 (3): 306-310.
L.A.: English.
VIII) A: Desconocido
T: Pushing ethical pharmaceuticals direct to the public (editorial).
C: B: Lancet 1998 Mar 28; 351 (9107): 921
L. A.: English
IX) A: Roughead-EE; Harvey-KJ; Gilbert-AL
T: Self-regulatory codes of conduct: are they effective in controlling pharmaceutical representatives' presentations to general medical practitiones?
C. B.: Int-J-Health-Serv. 1998; 28 (2): 269-279
L. A.: English
X) A: Raehl-CL; Bond-CA; Pitterle-ME
T: 1995 National Clinical Pharmacy Services Study.
C. B.: Pharmacotherapy 1998 Mar-Apr; 18 (2): 302-326
L. A.: English
XI) A: Dixon-KM; Kier-KL
T: Longing formercy, requesting death: pharmaceutical care an pharmaceutically assisted death.
C. B.: Am-J-Health-Syst-Pharm. 1998 Mar 15; 55 (6): 578-585
L. A.: English
XII) A: Adler-G
T: Does financing researches and research at university clinics entail a conflict of interests and dependence?
C. B.: Z-Gastroenterol 1999 Jul; Suppl 2: 28-32
L. A.: German
XIII) A: Weihrauch-TR
T: Partnership between drug industry and the university innovation, proof or efficacy, drug saffety.
C. B.: Z-Gastroenterol 1999 Jul; Suppl 2: 12-18
L. A.: German
XIV) A: La Puma-J
T: Code could be right prescription to give pharmacy more credence
C. B.: Manag Care 1998 Dec; 7 (12): 44-45
L. A.: English
XV) A: Diaz-de Rojas-F
T: Pharmacoeconomics: the basic concepts and their application to digestive medicine
C. B.: Gastroenterol-Hepatol 1997 Feb; 20 (2): 68-77
L. A.: Español
Perfil de búsqueda
Siguiendo las directrices dadas, en primer lugar, he intentado indentificar las posibles palabras claves que definanieran con mayor precisión el tema. Tras buscar en el Thesaurus dichas palabras, resultaron ser los siguientes desciptores principales: "Pharmacy" y "Ethics".
Después de acceder a la base de datos de Medline a través de la conexión telefónica de la facultad e introducir mis descriptores, seleccioné un período de tiempo no mayor de cinco años, es decir, posteriores a 1995.
A la hora de seleccionar los artículos también ha sido necesario tener en cuenta la localización de las publicaciones y el idioma en el que están escritas.
Índice
Estructura del artículo Págs. 1-4
Encabezamiento pág. 1

Texto págs. 2-3

Conclusión pág. 3

Agradecimientos pág. 3

Referencias bibliográficas págs. 3-4
Fichas bibliográficas Págs. 5-7

Perfil de búsqueda Pág. 8
ðððððσ
ððððððγρðððððσ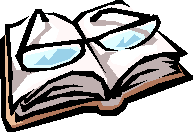 Ética en farmacia
Natalia Miranda Utrera
Grupo II-A
1º Medicina
ðρðððððð
ðρðγðððð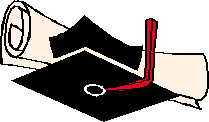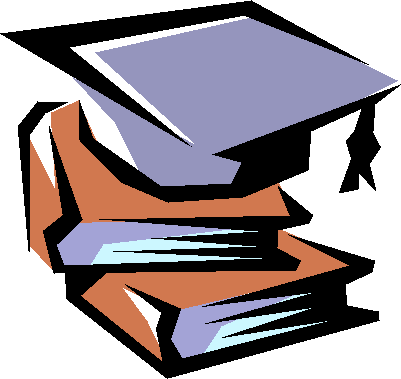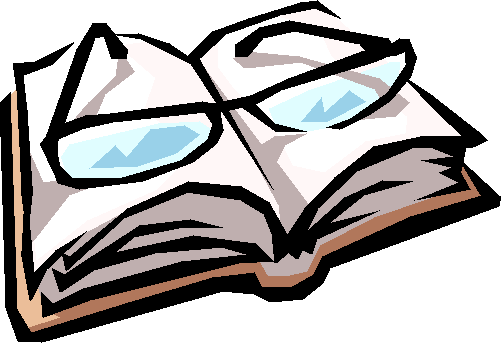 Descargar
| | |
| --- | --- |
| Enviado por: | Natalia |
| Idioma: | castellano |
| País: | España |
---