WHAT IS IRISH TRADITIONAL MUSIC ?
DEFINITION AND CHARACTERISTICS
'Irish traditional music' is best understood as a very broad term that includes many different types of singing and instrumental music, music of many periods, as performed by Irish people in Ireland or outside it, and occasionally nowadays by people of other nationalities.
The different types however do have in common an essentially 'oral' character, that is, they belong to a tradition of popular music in which song and instrumental music is created and transmitted in performance and carried and preserved in the memory, a tradition which is essentially independent of writing and print. The necessity of being widely understood and appreciated and the nature of human memory govern the structures of the music and its patterns of variation and repetition.
It is impossible to give a simple definition of the term. Different people use it to mean different things; the music shares characteristics with other popular and with classical music; and, as traditional culture changes, traditional music changes also, showing varying features at varying times.
Irish traditional music does however have some generally agreed characteristics which help define it:
It is music of a living popular tradition. While it incorporates a large body of material inherited from the past, this does not form a static repertory, but is constantly changing through the shedding of material, the reintroduction of neglected items, the composition of new material, and the creative altering in performance of the established repertory.

It is nevertheless music which is conservative in tendency. Change only takes place slowly, and in accordance with generally accepted principles. Most new compositions are not accepted into the tradition, and only a relatively small amount of variation takes place. Elements of the repertory perceived as old are held in esteem.

Being oral music, it is in a greater state of fluidity than notation-based music. Versions of songs and tunes proliferate, skilled performers introduce variations and ornaments as the mood takes them, and the same melody can be found in different metres.

It is European music. In structure, rhythmic pattern, pitch arrangement, thematic content of songs, etc., it most closely resembles the traditional music of Western Europe.

The bulk of it comes from the past, and is of some antiquity. Much of the repertory is known to have been current in the eighteenth and nineteenth centuries. Some is earlier in origin, and it is likely that some very old melodies and lyrics survive adapted to modern forms.

It is handed down from one generation to the next, or passed from one performer to another, more by example than by formal teaching. The traditional learner normally acquires repertory and style through unconscious or conscious imitation of more experienced performers. But nowadays learning also takes place in groups organised for teaching, and occasionally within the formal education system. Printed and manuscript song and music has had an influence on the tradition since at least the eighteenth century. Throughout this century books, sound recordings, radio and television have played an important part in the transmission of the music, and there are always traditional performers with experience of popular and classical music.

Although items of the repertory are initially produced by individual singers and musicians, they are changed as they pass from performer to performer, and they eventually become the production of many hands, music 'of the people'. There is a community of taste between composer, performer and audience. The original producer normally receives no financial reward, and is forgotten. Words of songs are often written to existing tunes.

Repertories and styles have originally evolved in given regions, but natural processes of diffusion and especially the modern communications media have spread them more widely.

It is music of rural more than urban origins, a reflection of earlier population distribution, but many items and forms of the repertory have come from towns and cities, or through them from abroad. Much traditional music is now performed and commercially produced in urban areas.

It is performed, almost entirely for recreation, by people who are normally unpaid. There are relatively few full-time professional performers.

Solo performance, in which subtleties of style can best be heard, is at the heart of the tradition, but group performance is common. Singing is normally unaccompanied. Unison singing, in duet especially, is heard. Instruments are played in unison in combinations of any number. Counterpoint is not employed, and harmonic accompaniment, when possible on an instrument, is generally of a simple kind.

It is played in the home, in the public house and at other social gatherings - parties, weddings, dances, festivals - and latterly at concerts, and on radio, television and record.

Written words or music are only used as an aid to memory, if at all, and never in performance. Most singers cannot read music, but many players make some use of staff or other kinds of notation.

It is a small-scale art form and its structural units are typically symmetrical. Within them are found variations and embellishments of text, rhythm, phrasing and melody, but rarely of dynamics

Songs are performed in Irish and English, but those in English, the more recent, are the more widespread. Songs can be quick or slow, strict or relaxed in rhythm.

The bulk of the instrumental music played is fast isometric dance music - jigs, reels and hornpipes for the most part; slower listening pieces composed for an instrument or adapted from song airs form only a small proportion. Melodies are generally played in one or two sharps, and belong to one of a number of melodic modes, which have mostly seven notes to the scale, but sometimes six or five. Their range does not frequently exceed two octaves, and they end on a variety of final notes. The dance music has associated solo and group dances.

String, wind, and free-reed melody instruments predominate - especially fiddle, whistle, flute, uilleann pipes, concertina and accordion, - and percussion instruments are of minor importance. Certain timbres are considered traditional, and certain stylistic techniques are used which arise from the nature of the instruments. All are forms of instruments found in Western Europe.
The term 'traditional music', which lays emphasis on transmission, is nowadays preferred to the term 'folk music', which emphasises origin and circulation.
What is celtic music?
The term 'celtic music' is a rather loose one; for the purpose of Ceolas, it covers the traditional music of the celtic countries -
Ireland, Scotland, Wales, Brittany (in France), Galicia (in Spain) and areas which have come under their influence, such as the US and the maritime provinces of Canada, as well as some newer music based on the tradition from these countries.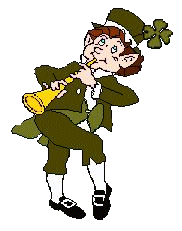 The term is sometimes controversial. For starters, the Celts as an identifiable race are long gone, there are strong differences between traditional music in the different countries, and many of the similarities are due to more recent influences. There is also the notion that 'celtic' implies celtic mysticism and a particular influence in new-age music which has little to do with traditional music. In general, the strongest connections are between Irish and Scottish tradition and it is on these that Ceolas concentrates. Breton musicians frequently play in Irish or Scottish music and at least one modern Galician group (Milladoiro) sounds quite Irish. In Canada and the US, the traditions are much more mixed, and it is there that the term 'celtic' is most used, though it is also true that many groups from particular celtic regions play the music of another region too.
It is also worth remembering that even a term such as 'Irish traditional music' is a lumping together of many different styles, from the raw, Scottish-tinged music of Donegal to the lyrical, easy-going style of Clare and many other regional styles that are only partly compatible.
Thus, in the absence of a better term ('folk' or 'world' music are sometimes used but are much vaguer), and with the
realisation of it's shortcomings, 'celtic' is what we use for Ceolas.
Celtic musicians: Ireland
Altan
Tremendously popular traditional group from Co. Donegal in Ireland.
Anam
Energetic new Irish traditional/celtic trio.
Anúna
Irish instrumental/choral group specialising in medieval celtic music.
Arcady
Irish traditional group founded by Johnny McDonagh.
Begley & Cooney
Furious traditional dance music from a dynamic Australian/Kerry duo.
Luka Bloom
Irish folk singer and baby brother of Christy Moore.
Bothy Band
One of the greatest ever Irish trad groups, from the seventies.
Boys of the Lough
Long-running group with members from many celtic regions.
Mary Black
From trad. to pop, one of Ireland's top vocalists: Sites by Carolyn Andre and Mark van Setten and Andreas Wilkes.
Frances Black
Mary's baby sister also has her discography here.
Maureen & Brendan Browne
With a combined age of 25 these two young All-Ireland champions have their own Web page and a promising future.
Kevin Burke
One of Ireland's greatest fiddlers, and member of many legendary groups.
Turlough O'Carolan
Irish composer and harpist of the eighteenth century, his music is extremely popular today: pages by Art Edelstein, Lesley Henneberger and this Italian one.
Peadar O Ceannabháin
Sean-nós singer from Connemara.
Celtic Fiddle Festival
Trio of fiddlers from Ireland (Kevin Burke), Scotland (Johnny Cunningham) and Britanny (Christian Lemaitre).
Chieftains
Discography and links for this most famous of Irish traditional groups.
Chulrua
New Midwest group featuring All-Ireland champions Paddy O'Brien and Michael Cooney, with Pat Egan.
Clancy, O'Connell & Clancy
New trio of the legendary Liam Clancy with son Dó and Robbie O'Connell.
Clannad
Discography of Irish traditional group by Don Grimm and Jim McCauley, as well as a file with some lyrics and translations. There are other Clannad sites in Mexico and in the US.
Robbie O'Connell
Folksinger/songwriter based in US, nephew of the famed Clancy brothers.
Rita Connolly
Irish singer best known for her work on Granuaile, and other Shaun Davey pieces.
Sinead O'Connor
Controversial Irish pop singer, with some traditional leanings; see also this site.
The Corrs
Tremendously popular Irish family traditional/pop group with sites by Daniel, Reneyo Lusica, and Atlantic Records.
Cran
Excellent and rising Irish traditional group.
Déanta
Hauntingly beautiful sound from a young Irish group.
Dubliners
Discography of the legendary ballad group from Dublin.
Enya
Try Dave Allum and Peter Pehrson's excellent Enya archive.
Four Men and a Dog
Energetic and irreverent folk group from Northern Ireland.
Douglas Gunn
Recorder player, composer, and much else: a specialist in Baroque music with a great twist on the music of O'Carolan.
Hothouse Flowers
Discography of the Irish rock/trad group fronted by Liam O'Maonlai. See also the Flowers' website, courtesy of Sean McDermott, and another website.
Martin Hayes
Biography & discography of the Clare fiddle player.
The Horslips
Info on the late great founders of celtic rock, by Martin Feeney and Paul Cusack.
Andy Irvine
Veteran of Planxty, Patrick Street and many other groupings.
Paddy Keenan
The reknowned piper from the Bothy Band and Moving Hearts.
Donal Lunny
A major force in Irish music, from his days with Planxty to his recent work as producer.
Tommy Makem
A legendary founder of the Irish folk revival, and still performing.
Josephine Marsh
Accordion player from Ennis, Co. Clare.
Michael McGoldrick
Award-winning wind player from Manchester, of Irish extraction.
Susan McKeown & the Chanting House
New York-based, acoustic rock with traditional tinge.
Mick Moloney
Philadelphia based folklorist, singer, and instrumentalist.
Christy Moore
Famed Irish folk singer, this discography covers his solo work as well as full coverage of Planxty and Moving Hearts
Neili go Deazz
Innovative Irish flute/bodhran/song duo.
Nightnoise
Celtic-derived contemporary group, made up of Tríona and Mícheál Ó'Dómhnaill, Johnny Cunningham and Brian Dunning.
Nomos
Energetic Cork-based Irish trad group.
Niamh Parsons and the Loose Connections
Arcady's talented singer and her own band: trad with some pop leanings.
The Pogues
The late, the great, the band that brought punk and Irish music together in an inexplicable but tremendously successful sound. There is also a Shane McGowan biography and fan club.
Paddy Reilly
Famed Irish balladeer.
Tommy Sands
Singer and songwriter from Northern Ireland, member of the Sands family.
Sharon Shannon
The young and extremely popular accordion player.
Stockton's Wing
Energetic Irish traditional/pop band.
Micheál Ó Súilleabháin
Musician and enthnomusicologist best known for his modern piano arrangement of Irish tunes.
Sweeney's Men
The groundbreaking Irish instrumental group of the late sixties.
Waterboys
Folk/rock group lead by Mike Scott.
Freddie White
Inimitable folk singer from Cork, now resident in the US.
Quick Takes
An omnibus file with information on 30 groups and musicians for which there is not yet enough information to merit individual files.
The instruments of celtic music
From the thump of the Bodhrán to the airy rasp of the wooden flute, celtic music is known by its instruments. Here's an introduction to the main players, with links to more information, for players and afficionados.
Fiddle

Flute

Tin Whistle (pennywhistle)

Bagpipes and Uilleann pipes

Bombarde

Free Reed Instruments

Melodeon

Button Accordion

Piano Accordion

Concertina

Banjo

Mandolins, citterns, bouzoukis, guitars

Harp

Hammered Dulcimer

Bodhrán

Other Percussion

Voice

Other instruments

Buying an instrument
Fiddle
The fiddle is the mainstay of most Scottish and Irish music. The instrument is exactly the same as a in; fiddle is simply the term used in traditional music. Despite it's popularity, there's not much information on the net about fiddles or fiddling.
Flute
Flutes of one sort or another have been played in the celtic countries for over a thousand years. The kind in use today is mainly the 'simple-system' flute with six holes and up to eight keys. This became popular in Ireland during the nineteenth century, when classical musicians were abandoning them for the new Boehm-system flute. Modern traditional flutes are usually copies of these early instruments, and almost always made of wood. Their cylindrical bore and wooden construction give a hollow, airy tone, softer than the classical flutes and much smoother than the tin whistle.

Tin Whistle (pennywhistle)
The simplest and cheapest of traditional instruments, yet not so simple to master. The tin whistle is a simple metal tube, with six holes and a mouthpiece like a recorder, and a range of about two octaves. The cheapest ones cost about $5, though more highly-crafted ones run into the hundreds. Some of today's best players still play nothing but the cheaper brands, and make great music.
Bagpipes & uilleann pipes
Several forms of bagpipe are used in celtic music. The basic instrument has a bag of air, inflated by blowing through a blowpipe. Arm pressure on the bag sends air through a reed on a fingered chanter which makes the sound. The usual range is about two octaves.
The Scottish highland pipes are the loudest, played standing, usually in pipe bands. The chanter has eight holes and plays a distinctive 'pipe scale'. There are two tenor drones, tuned an octave below the chanter and a bass drone a further octave down. The Irish Warpipes are similar, but have only one tenor drone.
More popular in Ireland, and a lot quieter are the bellows-powered uilleann pipes. The chanter has a range of two octaves (in the key of D), often has keys, and in addition to drones (three or four), the uilleann pipes have regulators, extra pipes which can play certain chords. A 'practice set' is often used, which has a chanter but no drones or regulators.
In Northumberland (England), the Northumbrian small pipes are similar, with a variable number of keys and up to five drones. They are unique in having being able to cut off air to the chanter; all other pipes have to play continuously.
In Brittany they play the binou, which has seven-holed chanter and a single drone. In the celtic regions of Spain, Asturias and Galicia, the local bagpipe is the gaita, similar to the Scottish pipes, with a 1-3 drones (usually 2; tuning is 2 octaves below the chanter, one octave below and the same octave). The usual key is C, with about a two octave range.
Bombarde
This is a small oboe-like shawm with a penetrating sound, used widely in Breton music. It is fingered like a tin whistle with an extra hole to allow one note below the stated key (usually B flat, sometimes C or D). It is often played in duet with the binou, whose chanter plays an octave above it and whose drone is an octave below. The bombarde is usually played for only part of the tune, giving the player time to relax from the very high breath pressure required to play the instrument.
Free reed instruments
This family of instruments was developed in the early nineteenth century. They all work on the same principle: air is blown across a set of paired metal reeds, causing them to vibrate and produce a particular note. All but the harmonica are powered by bellows pulled in and out by the arms (hence 'squeeze box'). The two reeds of a pair are placed in opposite directions, so each is vibrated by either the press or the draw (in or out) of the bellows. 'Single-action' instruments have the pairs tuned a tone apart, so the one key will produce two adjacent notes depending on whether the player is pressing or drawing. 'Double-action' accordions have the reed pairs tuned in unison, so one key produces one note.

The melodeon is a simple single-action accordion. It has ten keys, giving a twenty-note diatonic range, usually pitched in C. It also has two bass keys, which give the chords of the tonic and dominant keys.
The button accordion has a second row of keys, tuned a semitone above the first set, giving a fully chromatic instrument. The most popular kind is tuned to B/C, though C/C#, C#/D and D/D# are also played. Traditional music is mostly diatonic, so the second set of keys is used mainly for ornamentation such as rolls. It also has extended bases.
The piano accordion has a piano keyboard on the left and an extensive bass keyboard on the right hand. It is a double-action instrument (same note on press and draw) and much larger than the button accordion. It is most popular in Scotland and is also widely used in central European folk music.
The concertina is a small, hexagonal accordion, which comes in both double-action chromatic ('English') and single-action diatonic ('Anglo' or 'German') forms. The most common form for traditional music is an Anglo, tuned to C and G, which has the keyboard is spread out on both ends of the bellows (usually two rows of five keys on either end) with no bass. The stronghold of concertina playing has been in Co. Clare, where it is particularly common among women players.

Banjo
The American five-string banjo came to Ireland in the nineteenth century, losing one string along the way. It became popular in ceili bands and in ballad groups such as the Dubliners and recent recordings by American based Seamus Egan and Mick Moloney are furthering it's spread. The banjo most used in Irish music is a 4-string tenor banjo, with the standard strings replaced by heavier ones, tunes to GDAE.

Mandolins, citterns, bouzoukis, guitars
These fretted instruments are mostly used in accompaniment and for rhythmic backing. The guitar comes in from the folk boom of the sixties, and is usually a standard acoustic six-string model, though a variety of tunings can be used. A wide variety of instruments come under the general umbrella of the mandolin family. These have a rounded back and usually four pairs of strings (courses) tuned in unison. The mandolin is usually tuned like a fiddle. Larger versions include the mandola (tuned a fifth below) and the mandocello (an octave below). The mandocello is also known as the octave mandolin and is similar to what is known as the Irish bouzouki - a much modified version of the Greek bouzouki, introduced to Irish music by Johnny Moynihan, in his Sweeney's men days in the late sixties, and now almost a standard in Irish groups. Bouzouki tuning is usually GDAD or GDAE. There are several other variants, including the five course citterns developed by Stefan Sobell (with the name borrowed from a medieval family of instruments) and various hybrids such as Andy Irvine's 'bizarre' (bouzouki-guitar).
Harp
There have been harping traditions in the celtic countries of Ireland, Scotland, Wales and Brittany for hundreds of years and in Ireland at least it was closely tied to the old aristocracy and 'high' culture. Most celtic harps are small, and can be played on the knee. The Scottish harp is called a clarsach, and the Welsh harp is the triple-harp, a form once popular in art music until superseded by the pedal harp. The triple has three rows of strings, tuned a semitone apart to give a chromatic scale. Most modern players use nylon or gut strings, but some have gone back to the original wire-strung harp, with it's bell-like sound.
Hammered Dulcimer
This is a kind of zither, a trapezoidal board with pairs of strings stretched over it, played with light hammers. It is common to many folk traditions. Much of its association with celtic music seems to be recent and comes from the American folk tradition, though it also arrived in Scotland and Ireland in the eighteenth century, from England (as best I can make out) and Derek Bell of the Chieftains plays a version that he calls a tiompan. The sound is similar to that of the harp.
Bodhrán
This is a goatskin drum used widely in Irish music and also becoming popular in other celtic areas. For loads more information, jump to Josh Mittleman's excellent Bodhrán pages.
Other percussion
The bagpipes used in Scottish military music are usually accompanied by side and snare drums. In Northern Ireland, the gigantic Lambeg drums are a symbol of the Orange (unionist) musical tradition. Also in Ireland, bones (usually short wooden sticks or cow rib bones, clicked against each other, a little like castanets) and spoons are sometimes used to provide accompaniment.
Voice
There are many kinds of singing in celtic music, some more specialised than others. In Scotland, puirt a beul is a rhythmic form of unaccompanied singing that can be danced to. There is a long and popular choral tradition in Wales. In the west of Ireland, sean-nos singing is a very unusual unaccompanied and highly ornamented form. I'm no expert on any of these, so if you know more, let me know!
I
XVII


Descargar
| | |
| --- | --- |
| Enviado por: | El remitente no desea revelar su nombre |
| Idioma: | inglés |
| País: | España |
---